Dear Parents and Pupils
We hope you all had a very Merry Christmas and here's to a happy and healthy 2021!! Thank you again for all your support and unfailing enthusiasm in what has been a very trying year for all of us. Thank you too for all our Christmas cards, gifts and messages. We are all very lucky to work with such amazing families at LBDA.
Following the Government announcements on Thursday 30th December we have been busy organising the New Term. We have decided to start term a week later than previously organised. LBDA will therefore return on Monday 11th January 2021 and we will start the term on zoom. As soon as we are able to do so we will get back in the studio.
We are keeping positive that we will be back in the studios sooner rather than later and with the news of the new vaccine it will hopefully mean things will be back to normal in the 'not too distant' future. I know we would all prefer classes to be in person but I must stress the importance of pupils continuing their training on zoom. This is not only for their mental health and physical well being but for their continued progression in their chosen genre.
We will be reverting to our zoom timetable until we are allowed to get back in the studio. Please check the timetable that is also attached.
Term fees have remained the same as last year as I am aware that many people are living in more difficult times financially. Please also note that this is a 10 week term so your invoices have been adjusted accordingly.
SPRING TERM 2021



Spring Term Commences: Monday 11th January 2021
Half Term: Monday 15th February – Sunday 21st February 2021
Spring Term Ends:  Sunday 28th March 2021
ISTD Modern & Tap Exams: Sunday 24th & 31st January 2021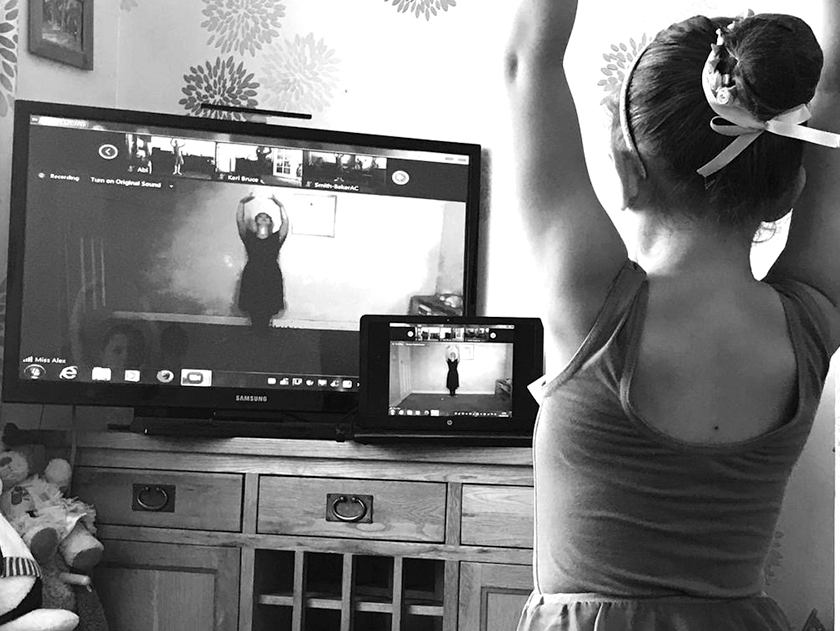 Last Term's News….
Ballet Results
Despite the pandemic our Ballet Pupils took their exams in December and all passed with flying colours. This was an amazing achievement as all the classes leading up to these exams were all online. Thank you to Miss Alex for her professionalism, hard work and dedication and to all the pupils for their commitment to their training.
ISTD Ballet Exams – Sunday 6th December 2020
LAMDA Exams
Some of our drama pupils also got to take their next LAMDA exam this December. Again pupils did the majority of their preparation online and we are so proud of them all for being so versatile and for having such confidence under difficult conditions. We look forward to receiving the results in the New Year. Thank you to Miss Charley for all her hard work in preparing the children for these exams and for her relentless enthusiasm.
LAMDA Exam Pupils – Sunday 13th December 2020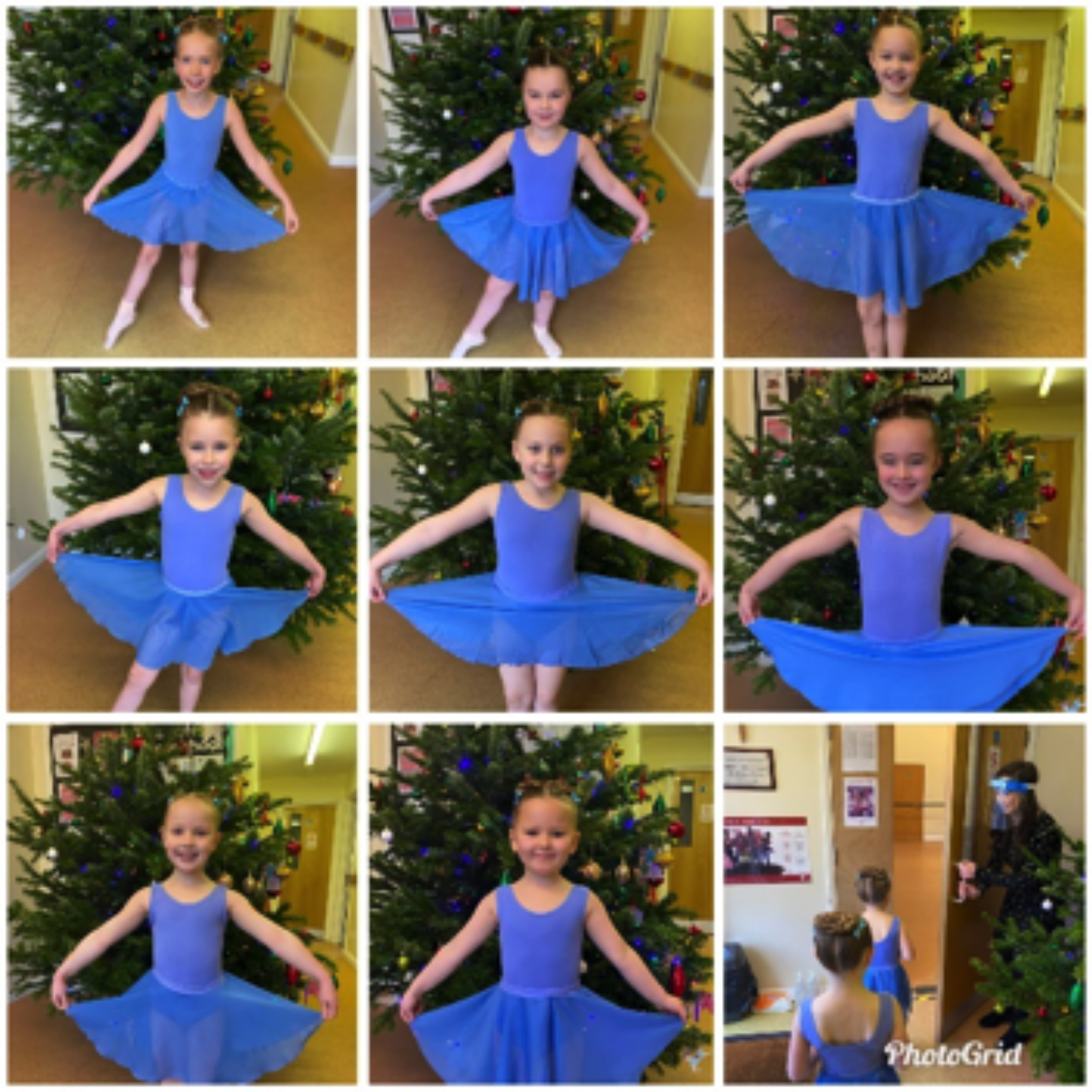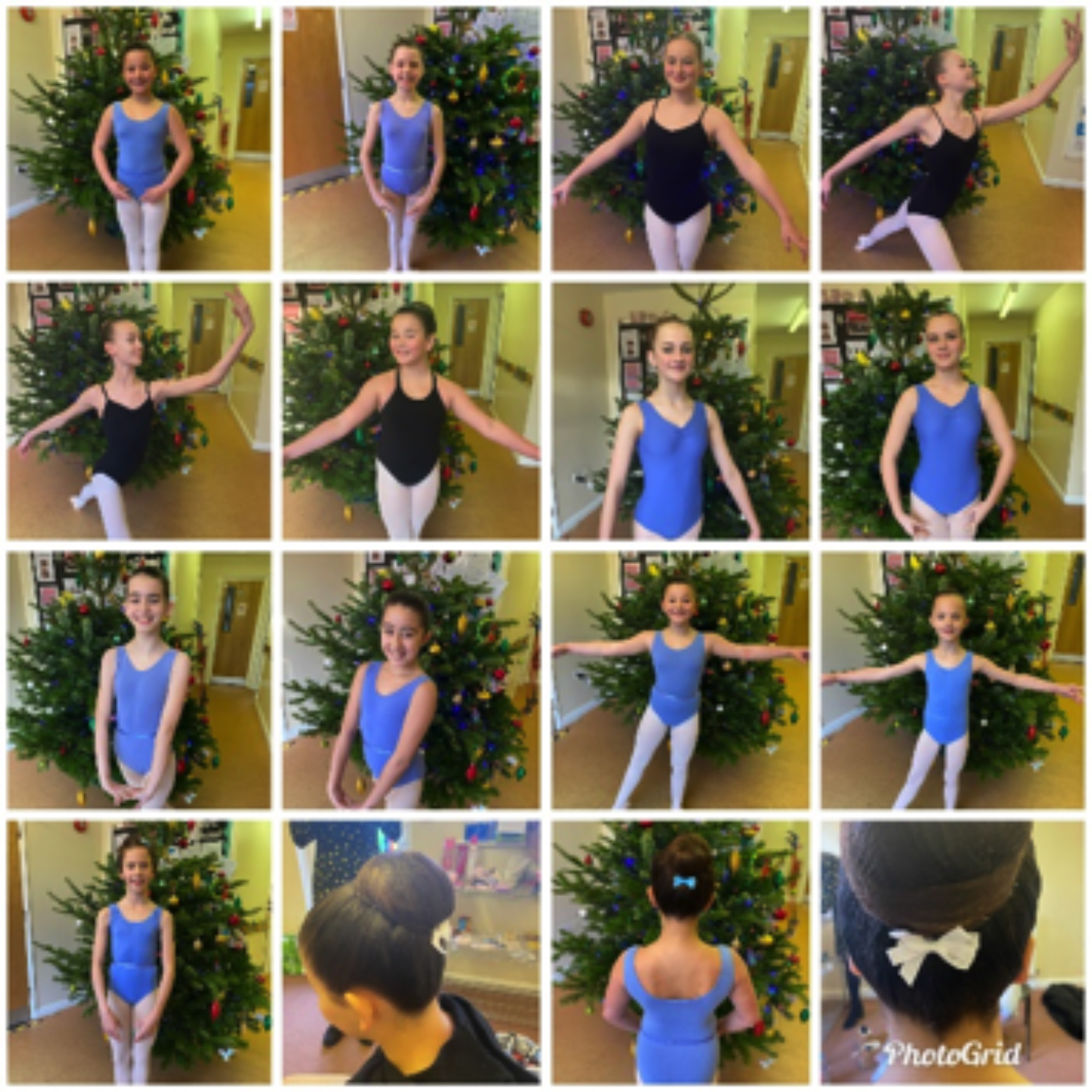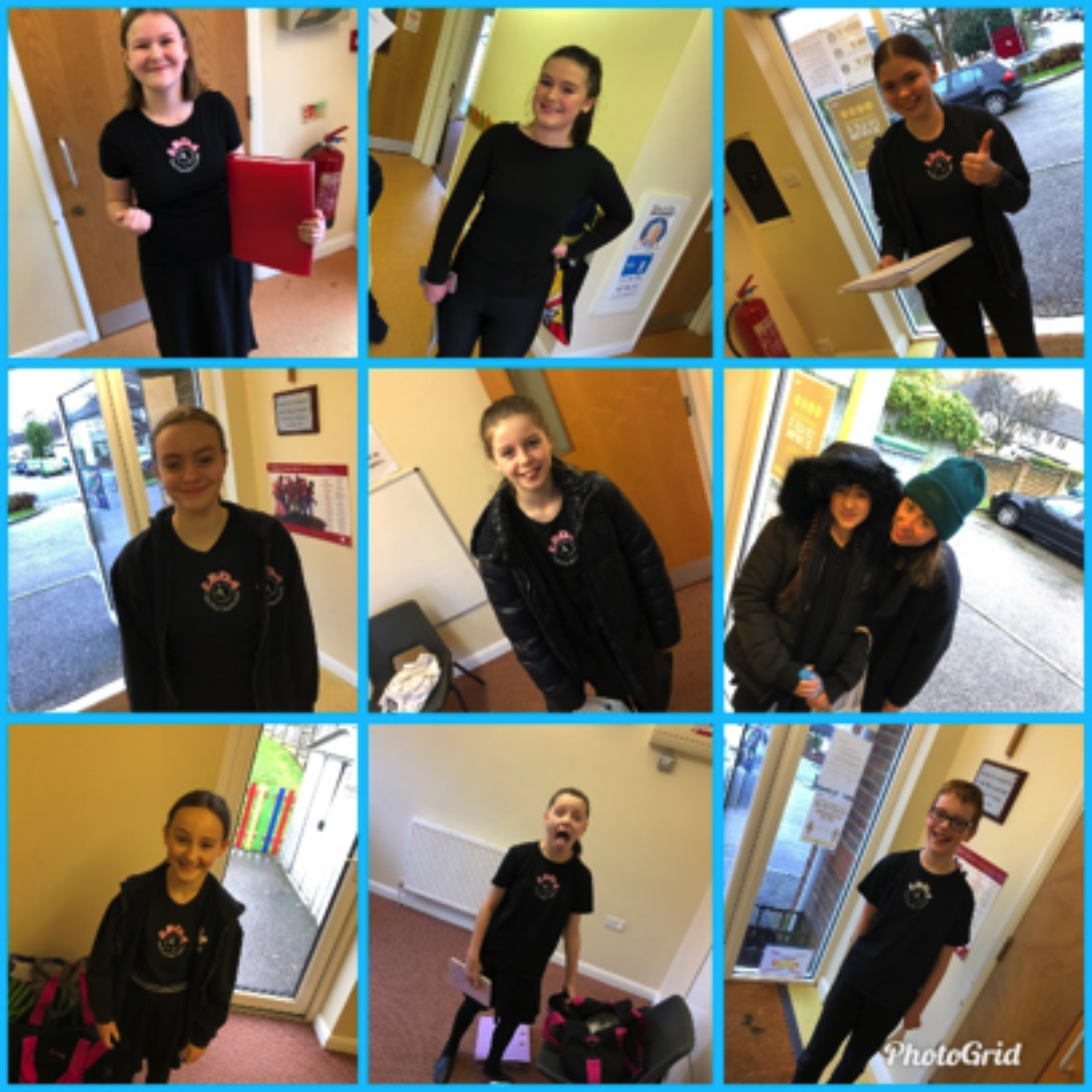 LBDA Online Awards night
LBDA's award ceremony took place online this year and we had the most wonderful evening celebrating our pupils achievements with plenty of games and activities thrown in for fun. Congratulations to all pupils who were awarded a trophy and a special mention to our overall Junior and Senior Trophy Winners: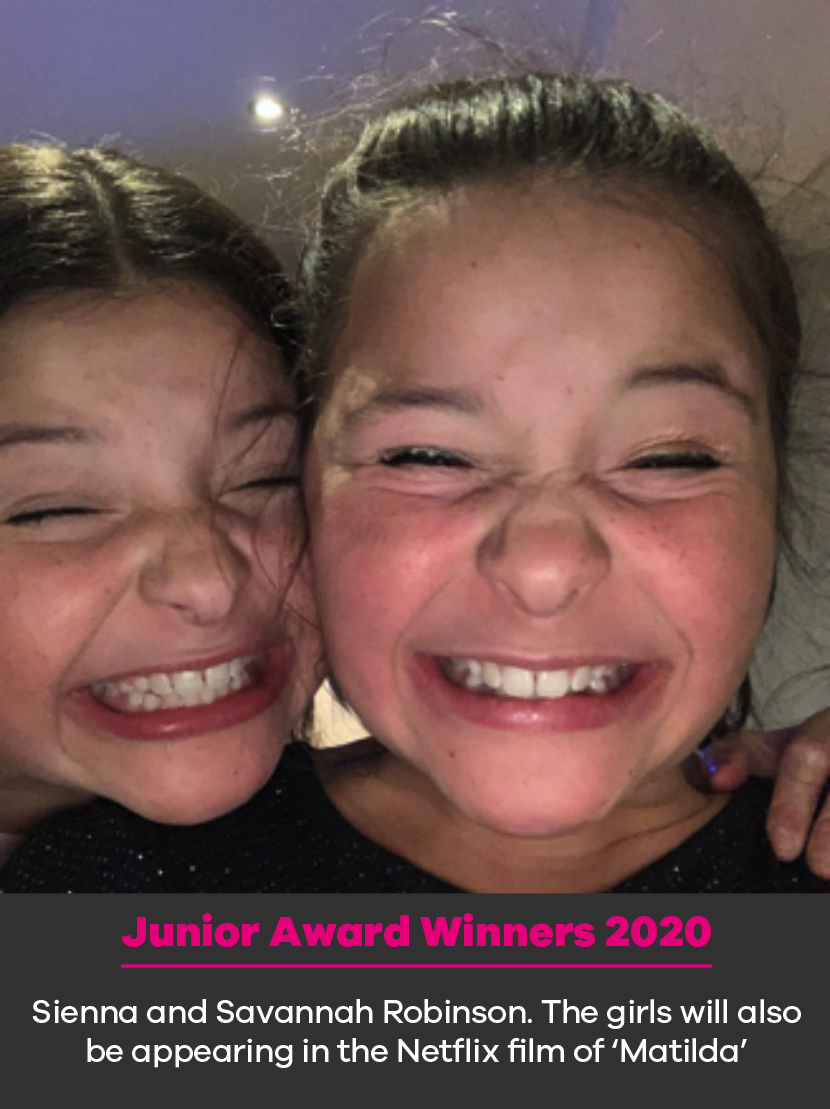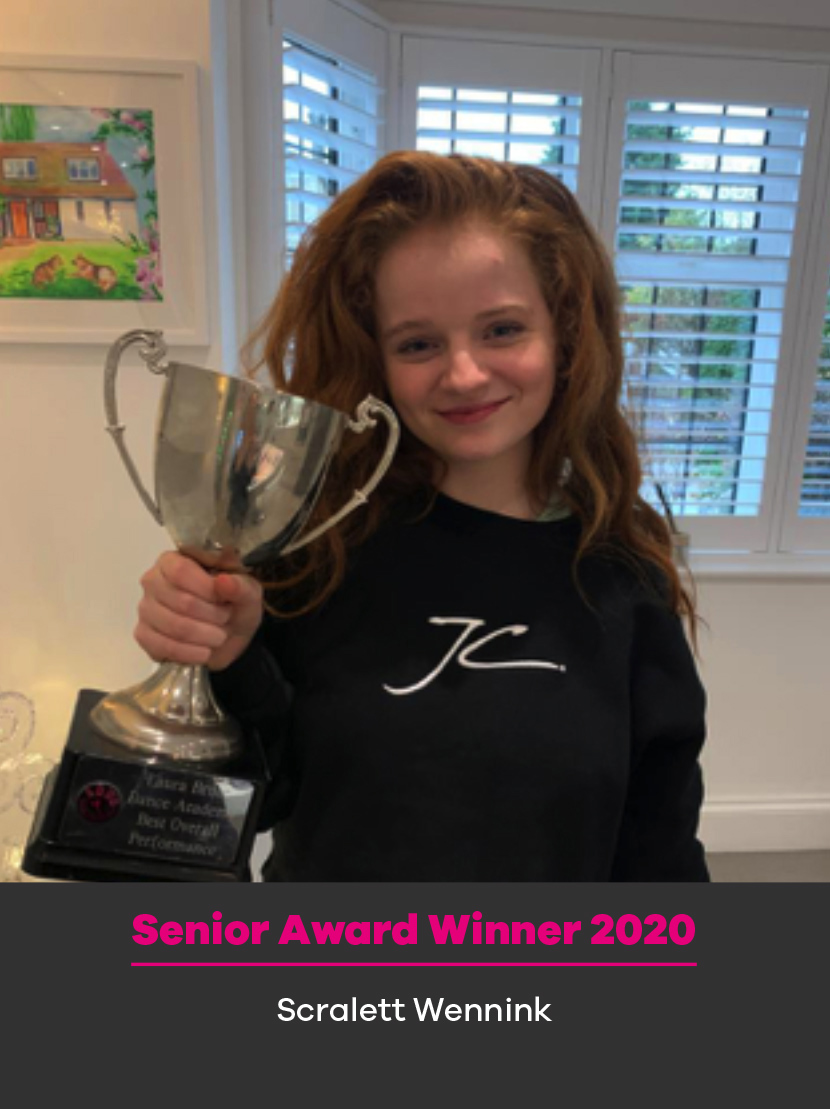 The money raised from this event went to Bromley Night Shelter and the Movember Foundation (supporting Men's Health). Thank you for all your support.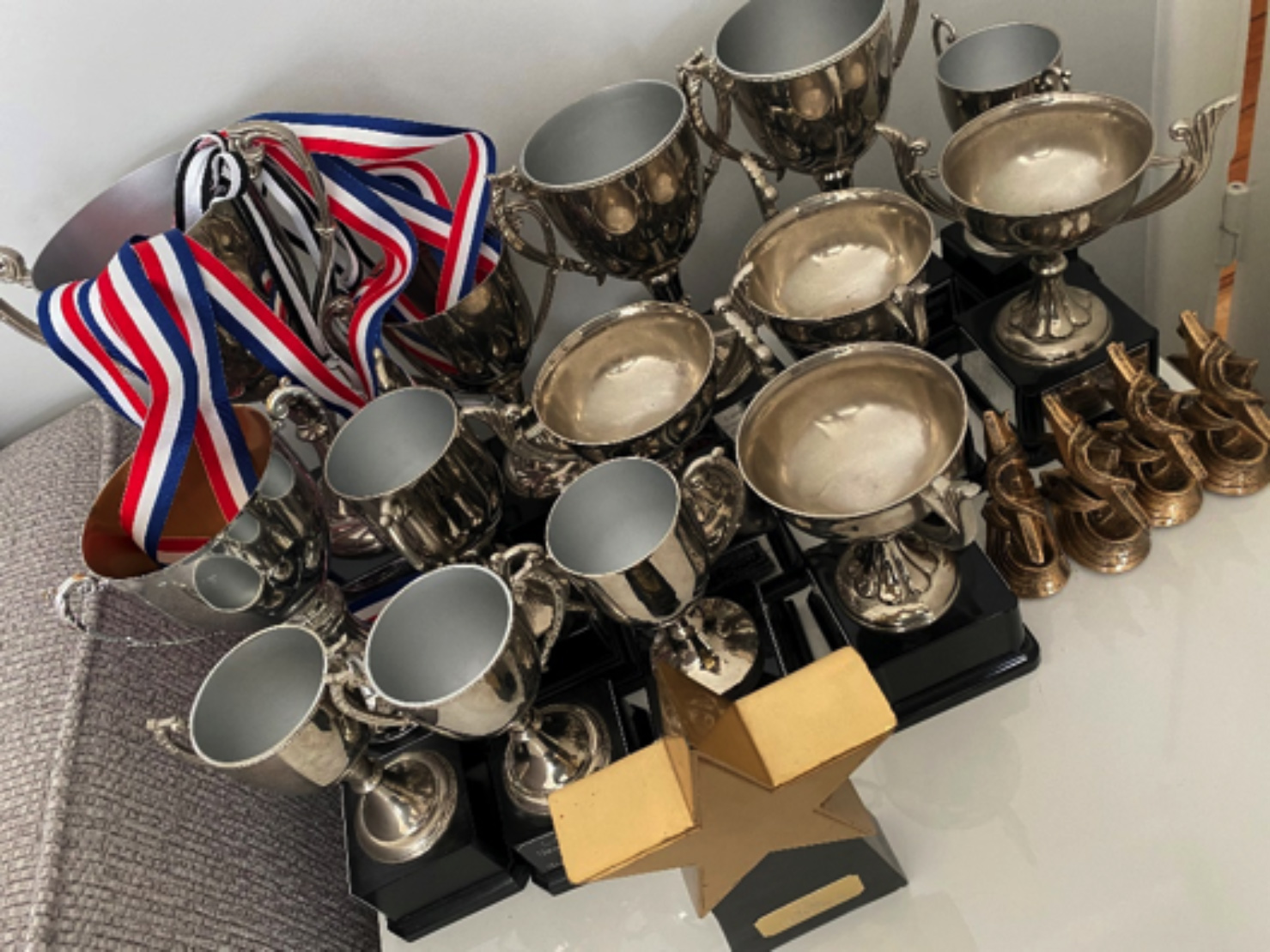 LBDA Online Awards Evening – Saturday 12th December 2020
Audition News….
School of Rock
Just before Christmas we were given some amazing news to finish off the year. One of our Junior pupils, Lily Martin, has been selected to perform the part of Marcia (and cover Summer) in the UK Tour of 'School Of Rock'. This is such a wonderful opportunity for Lily and we wish you the very best of luck. A special thank you to Miss Kim for all her efforts in preparing Lily for this audition.
Matilda – Netflix
Our lovely twins, Sienna and Savannah Robinson also had some fantastic news last term. After several rounds of auditions they have both been selected to appear in the Netflix film of 'Matilda'. The girls start rehearsing in January and we are all so excited to see the film when it comes out. Congratulations girls – very well deserved.
CASPA Christmas Singathon

Miss Kim hosted a singathon in aid of the charity CASPA (a charity for children and families living with autism). Miss Kim was online for 8 hours solidly and sang many songs herself as well as inviting some of our LBDA pupils to join in. We were very proud of everyone who took part and well done for making more money for charity.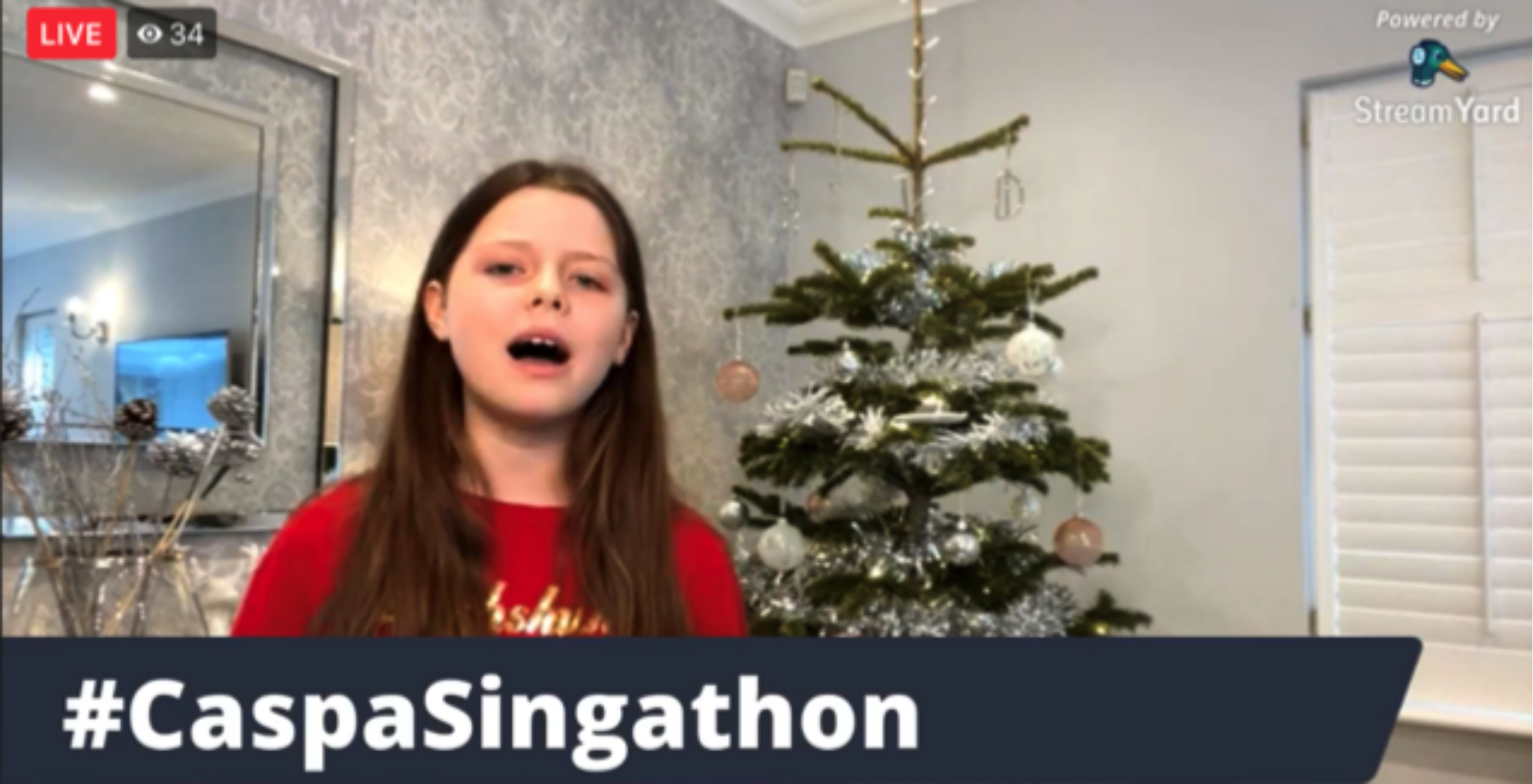 Lily Martin singing for the CASPA Singathon. Lily will also be on tour this year in 'The School of Rock'
ISTD Musical Rep Competition
Several of our modern pupils also took part in the ISTD's first online Musical Repertoire Competition at the beginning of the Autumn Term. This competition replaced the annual prestigious Janet Cram's competition that the ISTD host. Having never entered children for this competition before we were blown away with how well our pupils did. This was an international competition and LBDA were placed as finalists in all 3 categories. Thank you for all your hard work.

ISTD Modern and Tap Exams
The postponed ISTD Modern and Tap exams are due to take place on Sunday 24th January and Sunday 31st January 2021 at St Peter's Hall. Our most recent guidelines from the ISTD suggest that these exams can go ahead remotely as they are classed as educational. We will therefore continue to work towards these exams online and the exam session will be filmed and sent to the examiner.
I will be sending out a separate letter to all pupils who are involved in this session. We are keeping the timetables as they were for the November Session. I will resend the exam timetables so you are all clear on exam days and times.
We are also looking to run another ISTD modern and tap exam session after the Easter break as well as another LAMDA session so keep working hard in your exam classes.
New Singing Class for Children in School Year 2 – 3
There will be a new singing class on a Friday at 4.00 – 4.45pm for children in School Years 2-3. This is a new class and the class size will be limited so please let us know as soon as possible if your child would like to join this class.
LBDA Has Talent 2021
As you know every year we run LBDA's has Talent which is a talent show performed by LBDA pupils. Pupils get to create and perform their own pieces or perform a dance that has already been choreographed for them.
Pupils can sing, dance or act and even play a musical instrument whilst singing if they are able. There will be 3 categories (Juniors/Inters/Seniors) and the winners from each category will be asked to perform their piece in our prestigious Summer Show.
This year the comp will be taking on a different format and we will be judging the pupils pieces in 2 rounds. Round 1 will be the preliminary round and all entrants will receive a certificate for participation. If your child was successful in Round 1 they will be asked to perform their piece 'live' in an online competition judged by an outside adjudicator. Everyone who successfully reaches the second round will be awarded with a medal and there will be trophies for the first place winners of each category.
I will send out another email about this event but get your thinking caps on now!!
The Show Must Go On
Please also be reminded that our Big Summer Show entitled very aptly 'The Show Must Go On' is booked for the weekend of the 16-18th July 2021 at the Stag Theatre, Sevenoaks so please keep this date free as it will be a 'whole' school show and we will start preparations for this after the February half term break.
Admin
It is the school's policy that fees are due before the start of term. If I do not receive your child's fees before the term their place maybe given away to another pupil as I have a waiting list of new pupils as well as existing ones that I am unable to accommodate at the present time. Fees must be paid by Monday 11th January 2021 to guarantee your child's place in class.
There will no refunds if pupils need to isolate. We are always able to provide online classes in replacement of live classes. Please see LBDA covid policy here.
The timetable that has been attached is the Zoom timetable. We will adapt the timetable when we are back in the studio depending on the Government guidelines. Your invoice will also refer to the Zoom Timetable.
Thank you again for all your support and dedication and we are all looking forward to getting back to what we do best.
Kindest regards
Miss Laura
Laura Bruce – Principal